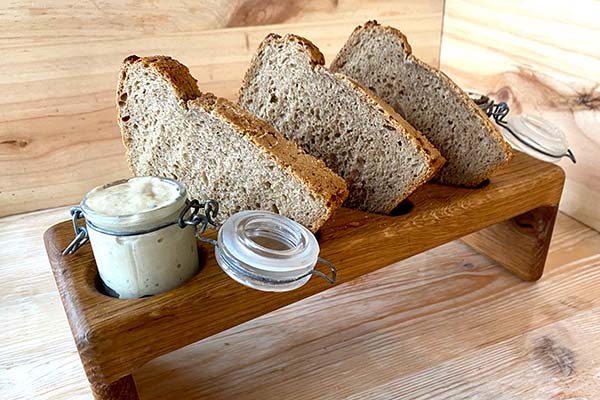 Our bread
mediterranean bread baked with orange
and lemon with olive tapenade and dip.
4,50 €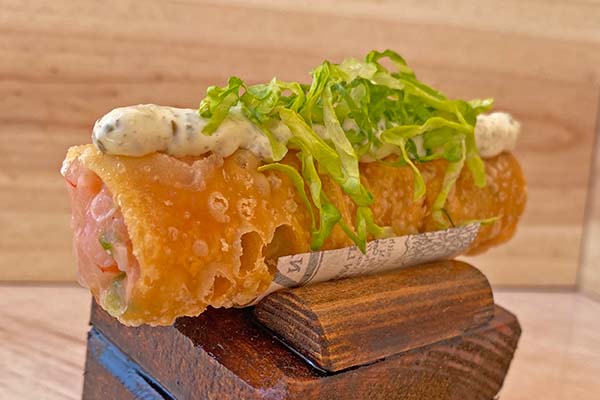 Cannelloni
Crispy, cold Cannelloni filled with raw tartar of Sóller prawns and green pepper sauce.
one piece 6,90 €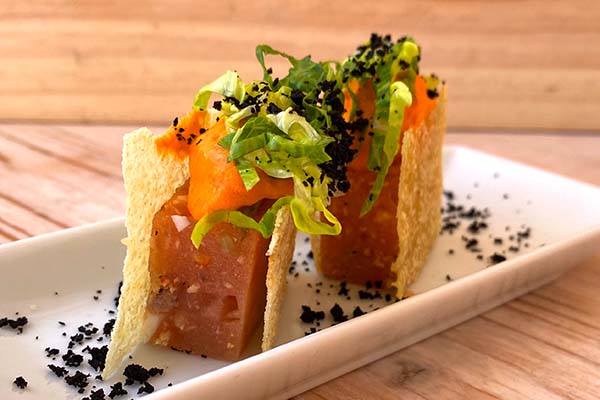 Nicoise salad
Two bites of jelled Nicoise salad with yoghurt paprika espuma, Tomato Brick Dough, Basil, salad, tuna and egg.
6,50 €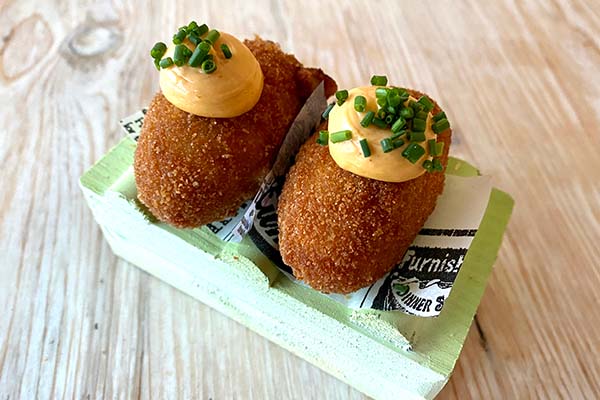 chorizo croquettes
Two Chorizo sausages croquettes with
charcoal paprika sauce and chives.
5,80 €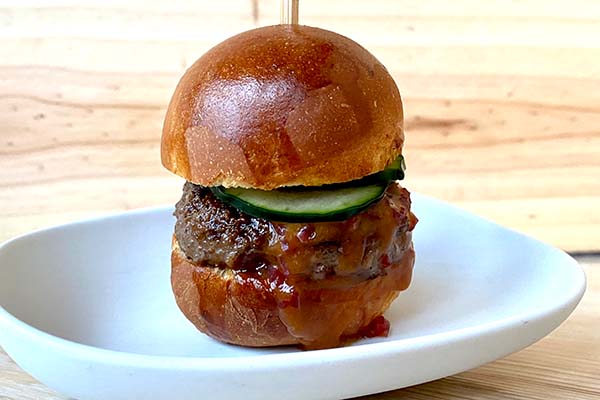 Mini beef burger
Black Angus Mini beef burger with special sauce, smoked beef ham and cucumber relish.
One piece 7,90 €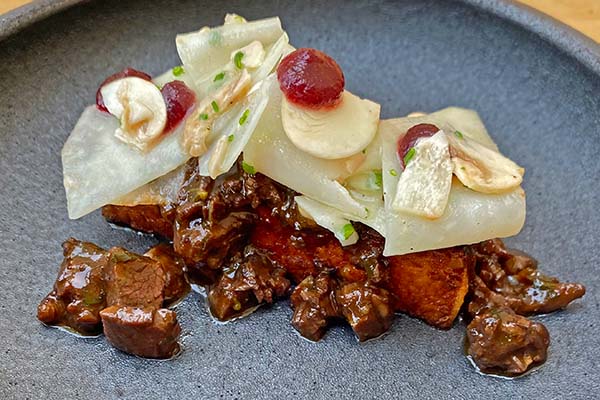 cheek ragout
Braised ox cheek ragout with cherry gel, salad of raw mushrooms and kohlrabi.
9,90 €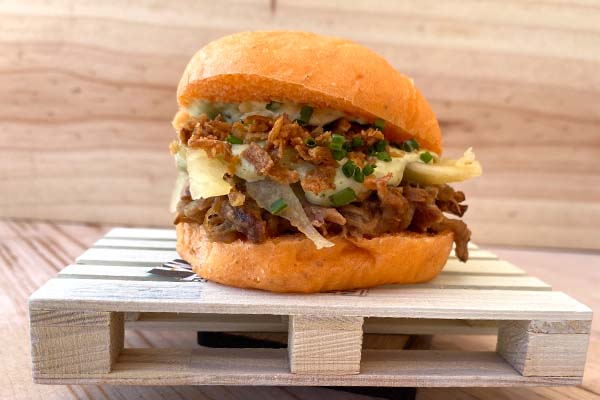 Bao Bun
Bao Buns filled with pulled pork, coleslaw and jalapeño-smoked roasted-onion cream.
One piece 4,60 €
Welcome to the Es Passeig Restaurant
Our concept:
gourmet tasting
All of our dishes are served in small portions so that you can effortlessly try out a lot, order more at any time and share with each other.
We look forward to you embarking on a culinary journey around the world.
The Es Passeig team wishes you a relaxing time in our restaurant.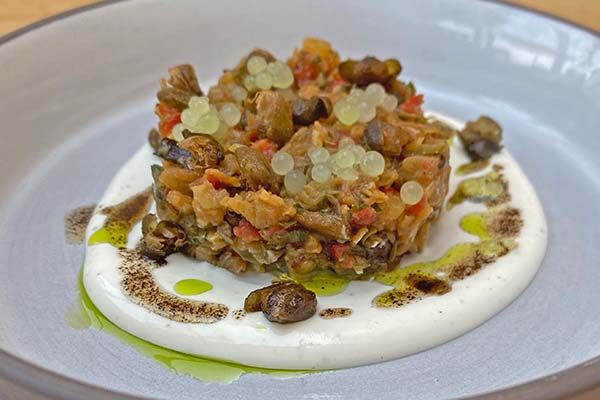 Smoked eggplant tartare
with parmesan caviar, chive oil, garlic yogurt, capers and tomato.
7,50 €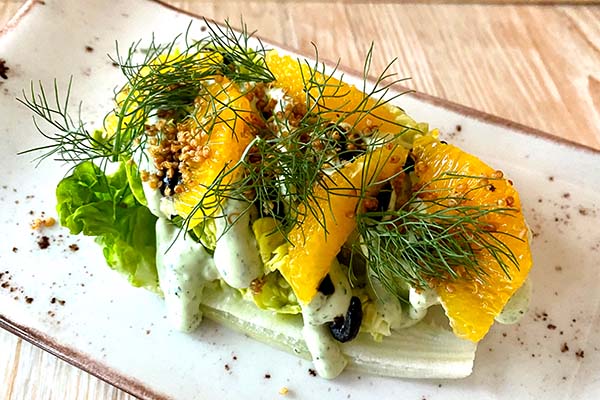 lettuce heart
Marinated lettuce heart with oranges from Sóller Herbal cream, orange vinaigrette, fermented garlic and crispy quinoa.
One piece 3,80 €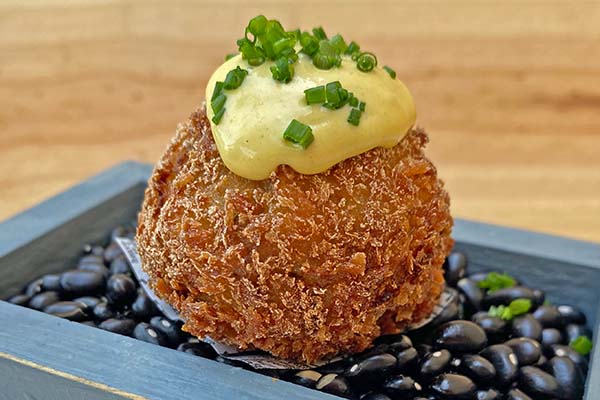 Asia Pad Thai croquette
with passion fruit-mango-wasabi cream.
one piece 3,90 €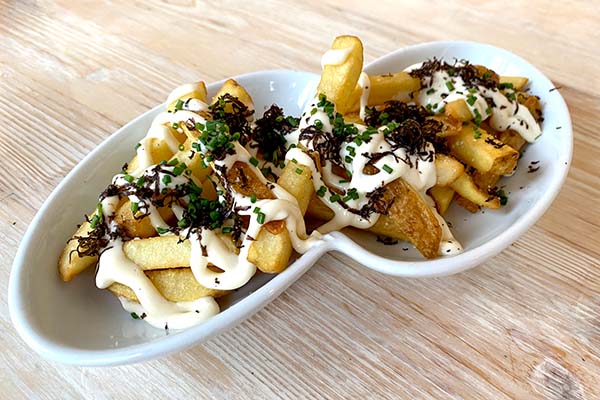 Truffle fries
with truffled mayonnaise, Black truffle, parmesan and chives.
5,90 €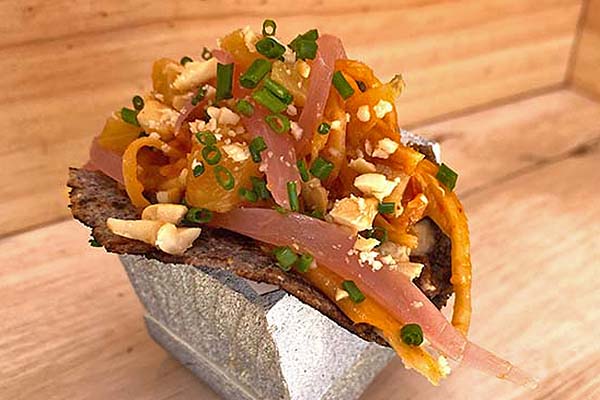 Blue Corn Taco
with kimchi cabbage, smoked mayonnaise, cashew, grilled pineapple, sweet and sour onion and chickpeas.
one piece 4,60 €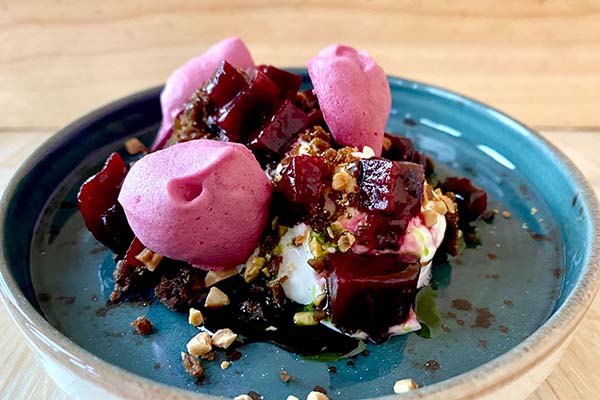 Goat cheese
Goat cheese espuma with beetroot air, Pumpernickel, chive oil, roasted almonds, balsamic reduction.
8,50 €
Spaghettis
with truffle sauce, parmesan, black truffle and chives.
13,50 €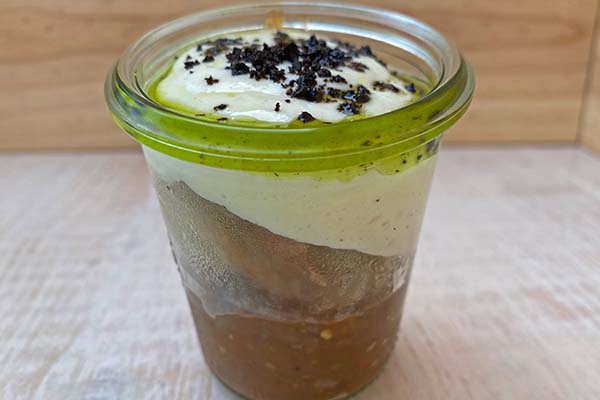 Warm polenta
with balsamic vinegar, grilled vegetables, chive oil, artichokes.
one piece 4,90 €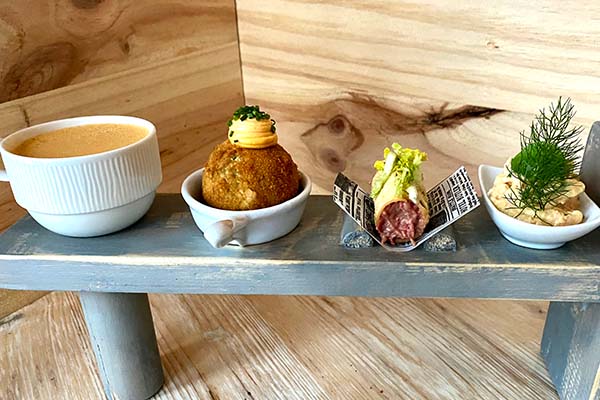 Mini world tour
Let yourself be surprised
per Person 12,50 €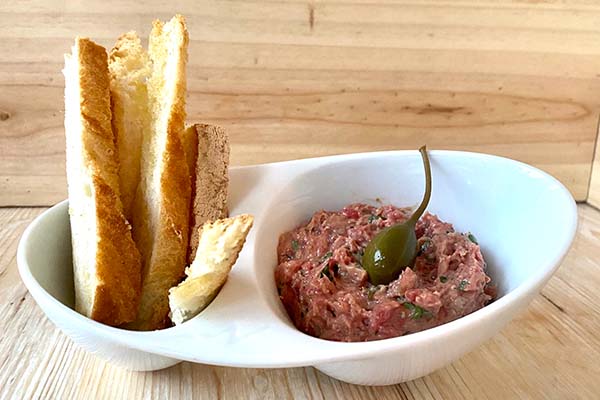 steak tartare
Classic raw beef steak tartare, served with toasted bread.
16,50 € (100gr)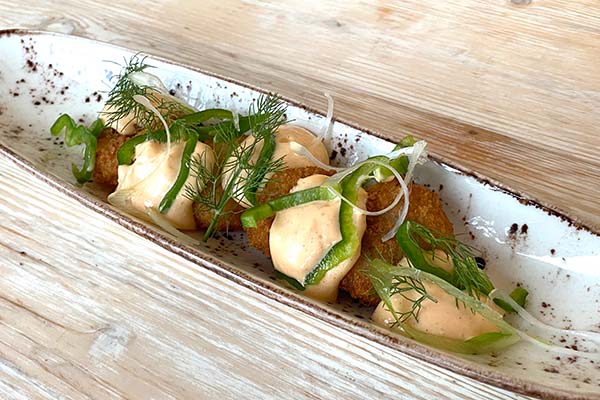 Crispy prawns
in panko bread batter with Italian peppers, spring onions and "Salsa Brava Espuma" foam.
9,90 €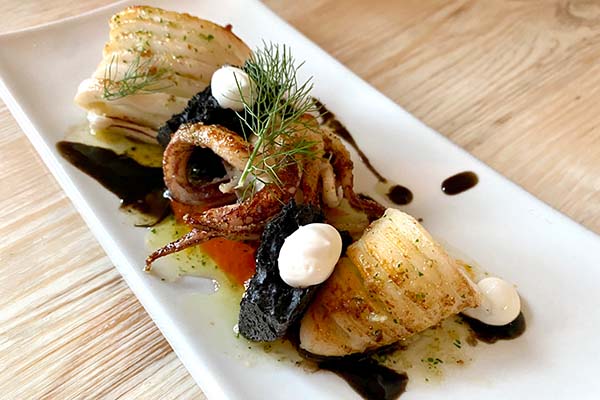 Mediterranean calamar
with ash sauce, bell pepper, sepia coral, aioli and herb oil.
12,90 €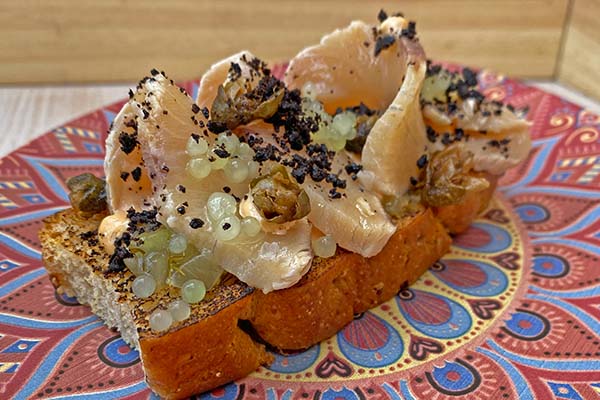 Bacon-onion focaccia
with tomato mayonnaise, smoked Majorcan Serviola fish, capers, cucumber, olive dust, parmesan caviar.
7,50 €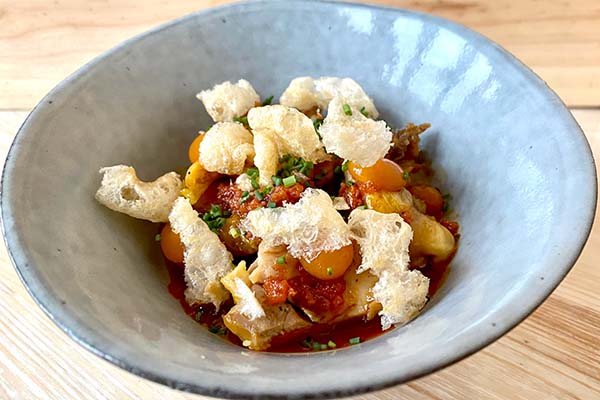 Pollo Campero
Roasted free-range chicken thigh with Majorcan orange, sobrasada, honey, rosemary and crispy suckling pig pops.
11,90 €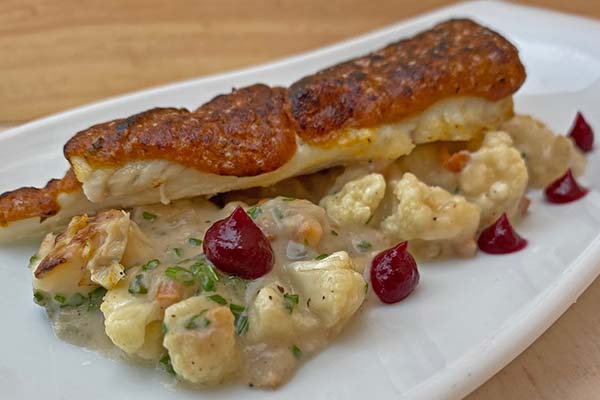 Turbot gratinated
with Cafe de Paris butter, cauliflower, almonds, cassis, parsley.
11,90 €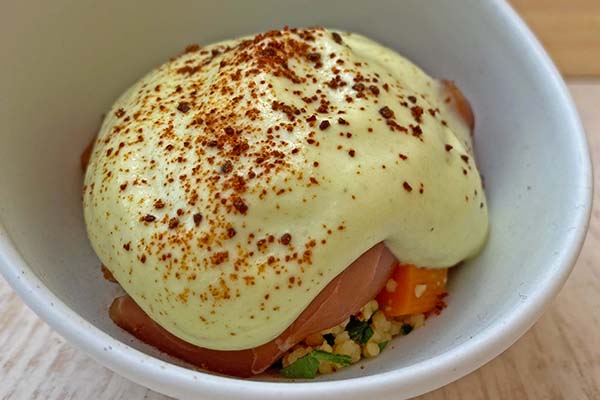 Salmon marinated
in soy sauce with vegetable couscous, wasabi foam, wasabi tomato powder.
6,50 €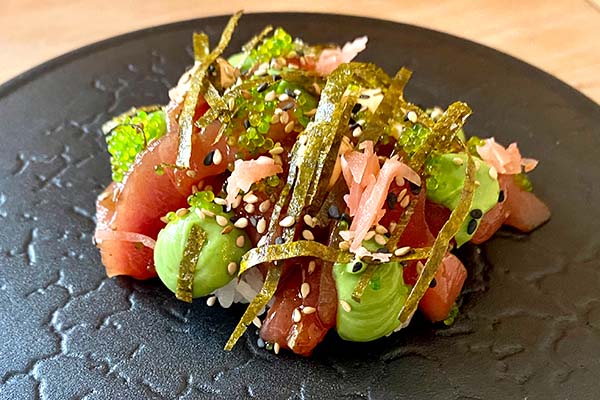 Open sushi
with marinated tuna, ginger, avocado, nori, kimchi mayonnaise, sesame and wasabi caviar.
10,90 €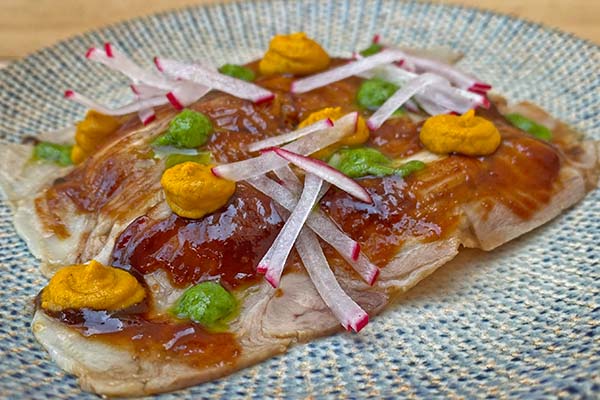 Cold cuts
of braised Majorcan suckling pig with savoy cabbage salad, hoisin sauce, parsley cream, spiced carrot, radishes.
7,50 €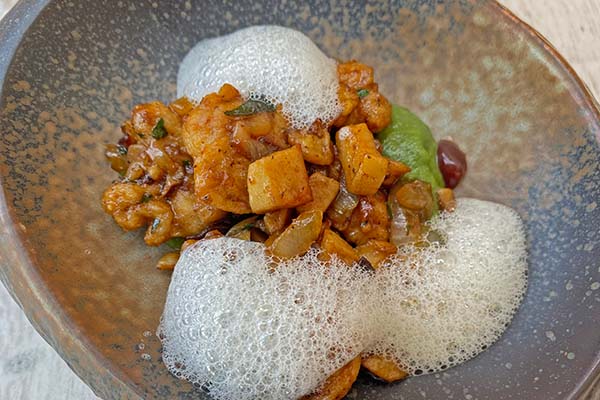 Roasted veal sweetbreads
with king oyster mushrooms, beurre blanc, spinach, red wine reduction.
9,90 €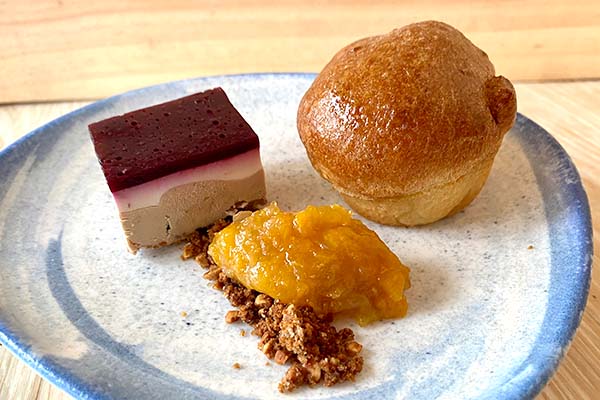 Duck liver terrine
with Creme fraiche, port wine cassis, almond, bread dough Thyme-Apricot Chutney and Chocolate Brioche.
8,90 €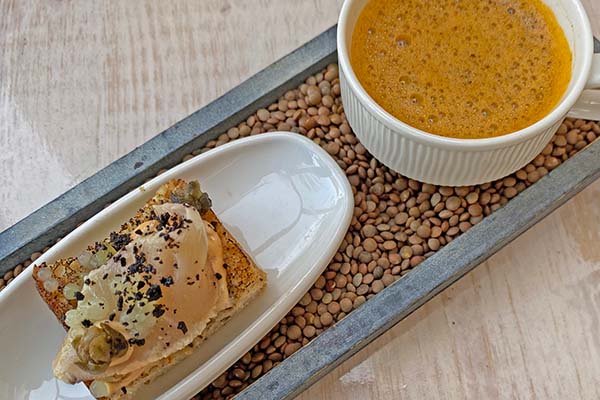 Mini Sóller shrimp soup
with bacon-onion focaccia bread, tomato mayonnaise, smoked Serviola fish, capers, cucumber, olive dust, parmesan caviar.
6,90 €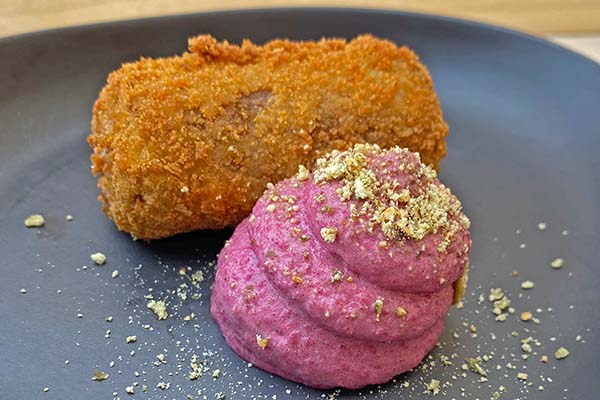 Cordon Bleu Roll
"Es Passeig Style"
Breaded veal stuffed with Taleggio cheese, pork ham With red cabbage foam, roasted sunflower seeds.
9,90 €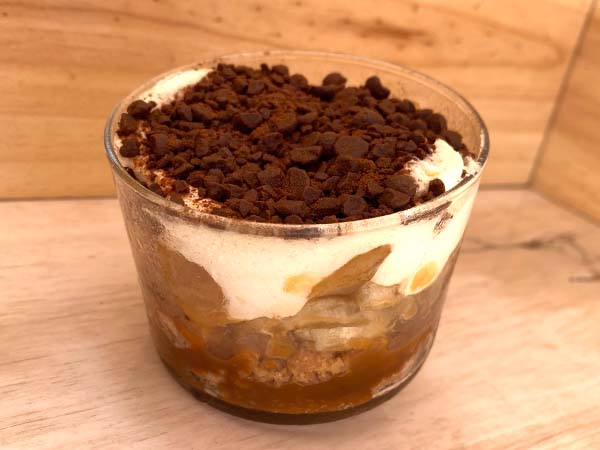 Banoffee
Banana, caramell , cream  and chocolate
6,90 €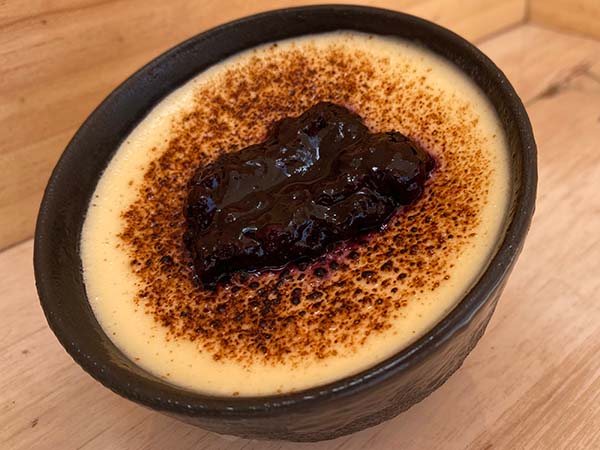 cheesecake
American cheesecake with blueberries and crumble
6,90 €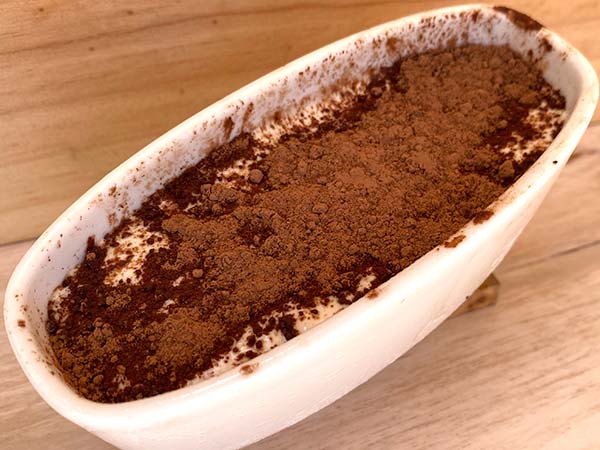 Apple pie
in a glass with tonka bean, white chocolate, vanilla foam and crumble
6,90 €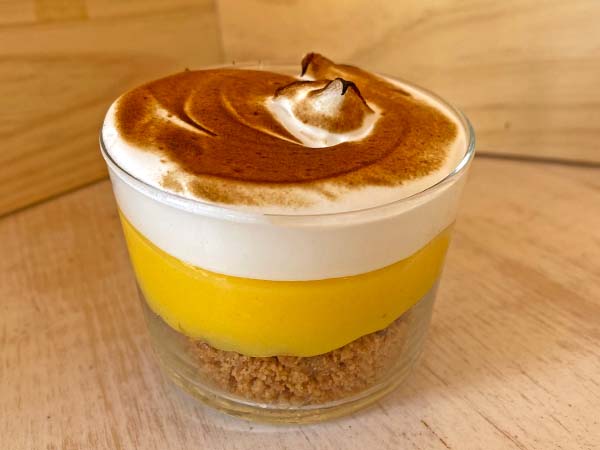 Lemon Pie
with lemons from Majorca
6,90 €
Aged Spanish manchego
with quince jelly, balsamic pesto and cracker.
7,50 €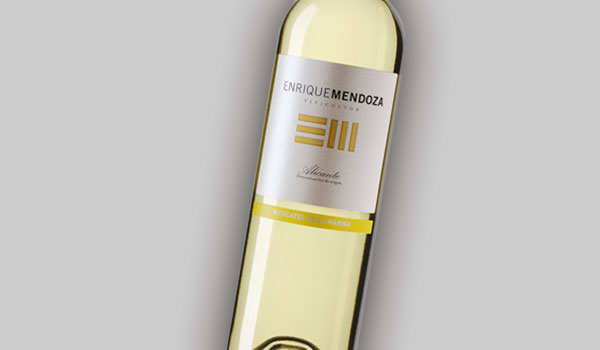 Enrique Mendoza
Moscatel de la Marina
Bodega Mendoza, Alicante
glass 4cl 6,50 €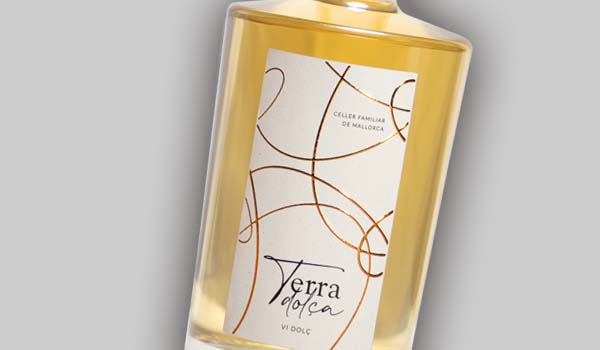 Terra Dolça
Moscatel, Chardonnay
Bodega Blanca Terra, Mallorca
glass 4cl 6,50 €